Facebook Lead Ads … Soup To Nuts
by Kim Snider - Get free updates of new posts
here
2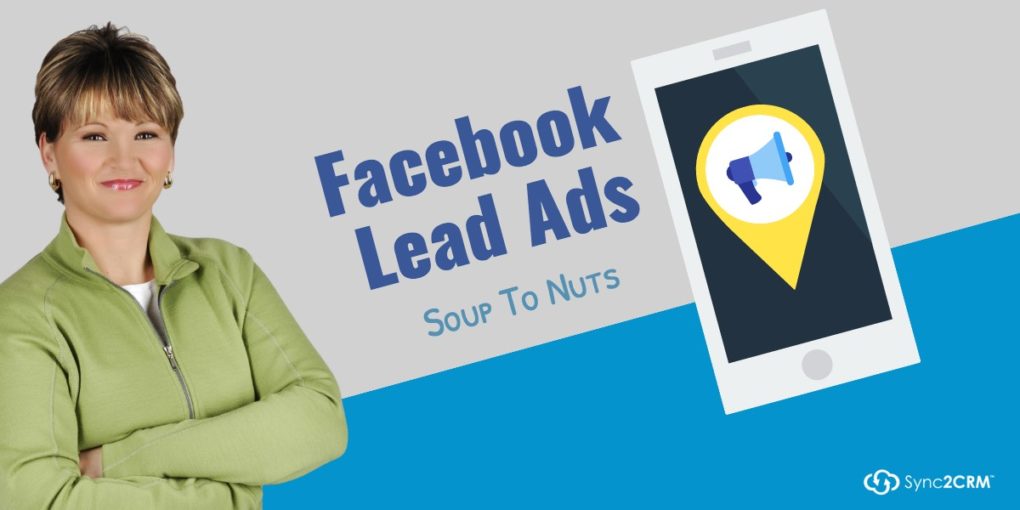 Here's Why You Should Be Using Facebook Lead Ads
Facebook just had their annual conference for developers and advertisers last week, called F8. In and amongst the many announcements were some fascinating numbers. One of the most notable, if you haven't taken notice already, is the percentage of Facebook users who are on mobile.
I have to admit, it has taken me longer than it should have to really grasp this … and the implications.
Facebook has 1.14 billion active daily users and 934 million active daily mobile users. So clearly … a huge percentage of Facebook users log on to Facebook, at some point during the day, on mobile.
Not only that but 47% of Facebook users ONLY log in via mobile. And 78% of Facebook advertising revenue comes from mobile ads.
These numbers are only going to become more pervasive. Hence the need for Facebook Lead Ads.
Facebook Lead Ads are a native opt-in form. The user, especially the mobile user, doesn't have to leave Facebook, click around your landing page trying to fat finger their information in your form that may or may not be mobile optimized and then make their way back to Facebook.
Instead, you create the form right on Facebook. Facebook knows who the user is. So, in the first tap, it pre-fills their known information in the form. And, in the second tap, it submits the form to you.
What Sync2CRM does then is pick up that form submission data from Facebook and put it in the email or CRM platform of your choice so you can then begin responding to the lead, showing them ads, triggering automations, etc.
If you are not using Lead Ads, you MUST get on board because you are leaving massive amounts of money on the the table with the mobile market.
How To Set Up and Connect Facebook Lead Ads To Your CRM …
This video was one I created as part of a pre-webinar sequence for our "How To Use Facebook Advertising To Fill Your Funnel" webinar. The first minute and a half was meant for the email recipients. You can kind of ignore that. But the next 27 minutes tell you everything you need to create and connect a Facebook Lead Ad to your CRM or email platform.
Time Stamped Index of the Video
0:07 – Three big challenges facing small business marketers
1:12 – What is a Facebook Lead Ad?
1:51 – Why clicking through to your website sucks for mobile users
2:33 – Sync2CRM brings lead data over from Facebook to your CRM/Email platform
3:13 – Beginning of how to set up a lead ad in Facebook Ad Manager
3:39 – Overview of Facebook campaign structure
4:48 – Lead Gen ad objective
5:44 – Ad targeting – choosing interests and audiences
8:52 – Creating the ad creative
11:07 – Creating the Lead Ad form
12:28 – Custom questions on the Lead Ad form
12:28 – Context cards
14:45 – Ad is complete – How to preview an ad in Ad Manager
15:40 – Why you need context cards
17:02 – Where does the data go?
18:57 – Setting up the Lead Ad in Sync2CRM
20:43 – Adding a tag and adding to custom audience as it comes in to CRM
21:34 – Setting up the autoresponder campaign
24:00 – Let's try it out and watch it work
Survey: What is your best idea for using Facebook Lead Ads in an ad campaign? Leave your answer below …