Facebook Retargeting … How To 3X Your Facebook Ad Campaigns
by Kim Snider - Get free updates of new posts
here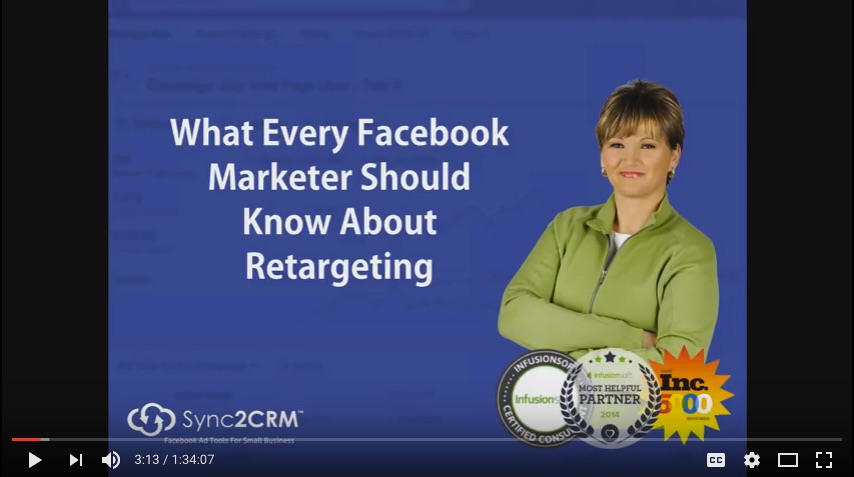 Want To 3X Your Facebook Ad Campaigns? Try Facebook Retargeting!
How to improve ROI on Facebook ad spend is a question I'm asked all the time.
Here's the answer … personalizing your ads using retargeting.
That is why I picked Facebook Retargeting as the topic for my latest Master Class.
3X? Really?
A newly released Benchmark Report just found using retargeting to personalize ads "has the proven power to deliver campaigns that are 3x as effective or, on the other end, decrease their ad spend by one-third."
If you aren't heavily invested in retargeting as a strategy, just think how much money you are leaving on the table! It's the equivalent of a Facebook dumb tax.
But not any more …
In WHAT EVERY FACEBOOK ADVERTISER SHOULD KNOW ABOUT RETARGETING, I covered:
⇒ Step-by-step-by-step … how to create highly profitable retargeting campaigns in Facebook
⇒ How to increase conversion on your email campaigns 77% using Facebook ad retargeting
⇒ How top marketers are using retargeting today and how you can copy their strategies
I also did an "Ask-Me-Anything" session at the end where we covered a lot of great questions
If you have any Facebook retargeting questions, please leave them below, in the comments, or in our Facebook Ad Questions group. I'd be happy to answer them for you.