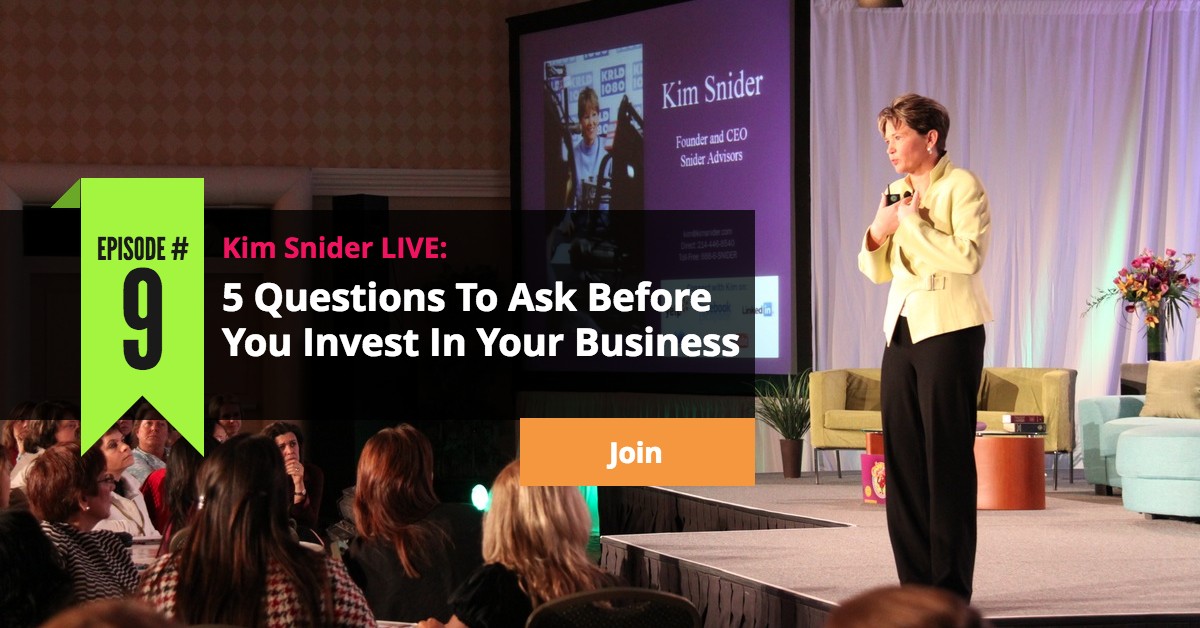 What 5 Questions Should You Be Asking Before You Invest In Your Business
Today's topic, 5 Questions To Ask Before You Invest In Your Business", may seem a little far afield from Facebook advertising … but it's really not. It's actually right on topic.
Whether it is running or killing a Facebook ad campaign, paying for a course, subscribing to new software or buying a new computer …Nearly every day, an ad for this or an email for that or an idea from a friend tempts us to spend money in the name of our business.
We've all heard the phrase, "You have to spend money to … ..
Continue reading