Weekly Sync2CRM User Group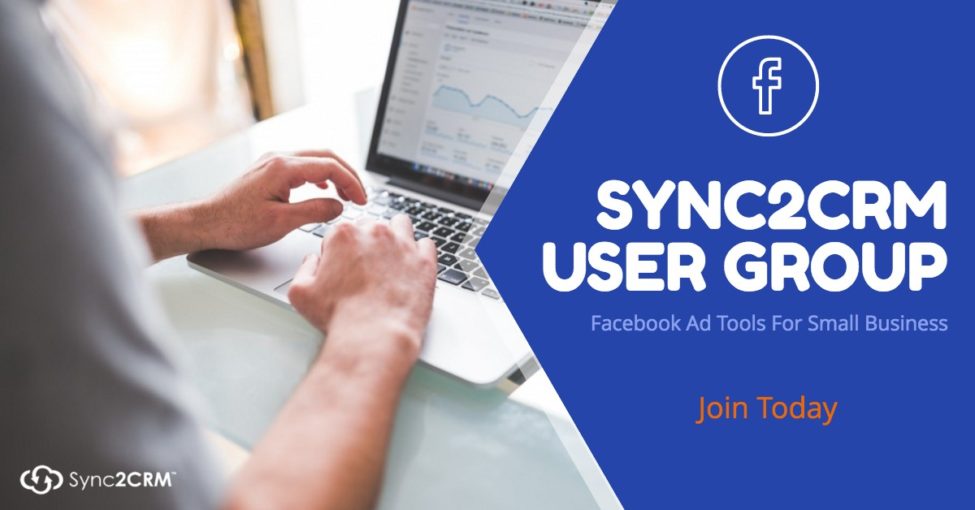 Why is Facebook Retargeting such an important topic, right now?
Studies show only 2% of first time site visitors are ready to buy
Facebook Retargeting is THE hot thing right now because it offers a way to nurture, engage and ultimately convert the other 98%.
64% of marketers plan to increase their retargeting budget this year
And no wonder … AdRoll reports its clients are earning $10 for every $1 spent on retargeting!
But who has time to figure it all out?
Join us for our NEW Weekly User Group
So you can …
⇒ Always be up-to-date on recent, relevant Facebook news and updates
⇒ Learn something new when we dive into the Topic Of The Week
⇒ Get answers to your questions (or help answer someone else's)
⇒ Get ideas from other member's best swipes, examples and wins for the week
Weekly User Group Format
Weekly workshops are held Mondays from 11AM – Noon Eastern Time via GoToWebinar
Weekly Agenda

✔ Up to 15 minutes for What's New (and relevant) to our members this week
✔ 30 minutes for the Topic of the Week
✔ 15 minutes for "Show and Tell" and/or Q&A

Topic of the Week

✔ How-tos
✔ Strategies
✔ Best Practices
✔ Software and Tools

Workshops Are Participatory

Topics – Members are strongly encouraged to submit topics they would like to either hear about or present

"Show and Tell" – Members sharing with each other cool strategies or ads they saw or heard about as well as personal wins

Q&A – Opportunity to ask any and all questions related to Facebook Retargeting and Marketing
Private Member's Area
Recordings of workshops will be archived and available to members in a private area of our website
Private Facebook Group
COMING SOON – Members will have exclusive access to a private community of their peers as well as Sync2CRM'ers.
"What A Great Resource This Is!"
You'll definitely want to ride the wave of this new trend … effortlessly stay on top of what is new and emerging in terms of latest strategies, best practices and tools so that you can increase leads, conversions and ROI.
As a strategy, Facebook Retargeting is still new enough you can enjoy outsized return on investment of time and money by being in the Early Majority …
How To Get Access
The NEW Weekly Facebook Retargeting Workshop is included with most Sync2CRM Plans. Already a Sync2CRM user? Register here and email me a topic you'd really like to know more about, while you are at it.
Not already a Sync2CRM user? Sign up for a free 30 day trial today.